Zvonimir Mihanovic was born on August 12, 1946 in the village of Sitno Donje in Poljica near Split, Croatia.

After completing his elementary and high school education in Split, Croatia Mihanovic went to Paris in 1971 to study at the L'Ecole des beaux-arts in the studio of French painter Zavaro. In order to learn the craft of classical painting, he explored museums and galleries in Western Europe and the United States and perfected his skill by making sanctioned copies of paintings by the old masters.

Mihanovic gained recognition in the art world in 1978 when one of his paintings was shown at the Salon d'automne in the Grand Palais in Paris in a jurored show of European artists. This painting won the "Best of Show" honor for the "realism" division of the show. It was here that major art dealers recognized his work and introduced him to the international art scene. Major galleries in the United States began promoting his art and organizing exhibitions, including galleries in New York, Palm Beach, Aspen and Scottsdale. He is represented by Mihanovic International of Aspen, Colorado, USA.

Mihanovic's distinctive style of painting, recognized by art critics as a particular expression of contemporary hyper-realism, places him among the most sought after and in-demand artists in the world today. As a colorist, he is creative and unsurpassed, capturing not only detail but exact and precise colors. Technically, Mihanovic uses methods of preparing canvasses, mixing colors, layering of oils for depth and definition known and taught by masters of old - rare to find in his chosen field where "production" usually wins.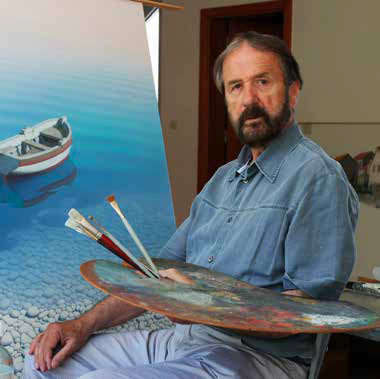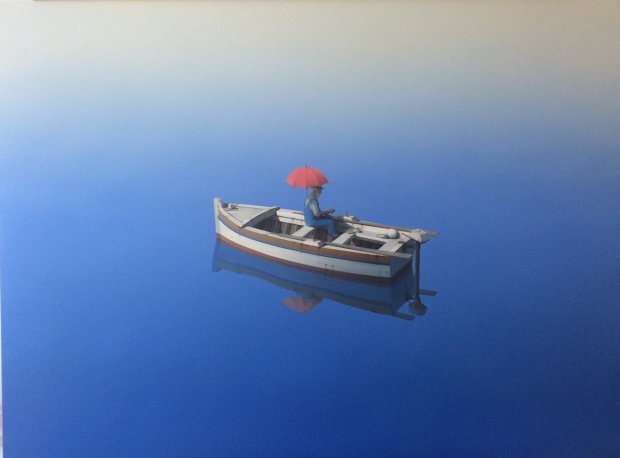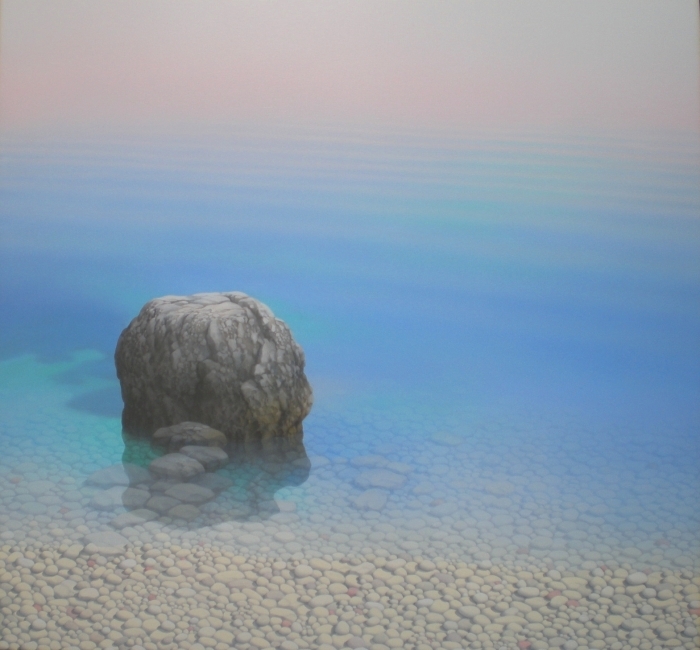 The curious eyes of a hypersensitive boy faithfully recorded each and every detail: pebbles disappearing into the deep blue waters, boats afloat on the shimmering sea, small solitary harbors, stone cottages solid and proud in their simplicity, the underbrush growing among the rocks, rugged piers jutting out into the sea, skies resting upon calm waters, distant and fading horizons…

Few artists have so accurately and authentically transformed the images of the Mediterranean to canvas. Although Mihanovic's paintings are exact and precise, they are not a mechanical record of reality but captured moments of idealized silence and stillness.

In the early-morning painting "Return to Night Fishing" (shown on the Home page), the boats have returned to Kaštela from a long night of fishing. Leaving their boats at the dock, the men depart with their catch. Their well-used equipment handed down from generations past is a nostalgic witness to the memories of the old fishermen with whom Mihanović spent a major part of his childhood.